The amount of traffic to a website is an essential measure and driver of business success. It can assist you in a number of ways, including:
Examine how effective your marketing is.
To make selections and choices, get perspectives from your audience.
Increase the trustworthiness of your SEO and search engine optimization efforts.
Increase the number of leads you generate, the number of conversions you make, and the number of clients you attract.
However, attaining these benefits necessitates properly attracting traffic to your website and focusing on quality visitors. In this piece, we'll go over a few different strategies for driving traffic to your website that has a positive impact on your bottom line. Your website's traffic helps to enhance your ranking, which in turn creates more traffic, but you want to make sure that the rise in traffic is accompanied by an increase in interaction. You're not going to obtain the correct traffic if your traffic is increasing but your conversion rates are decreasing.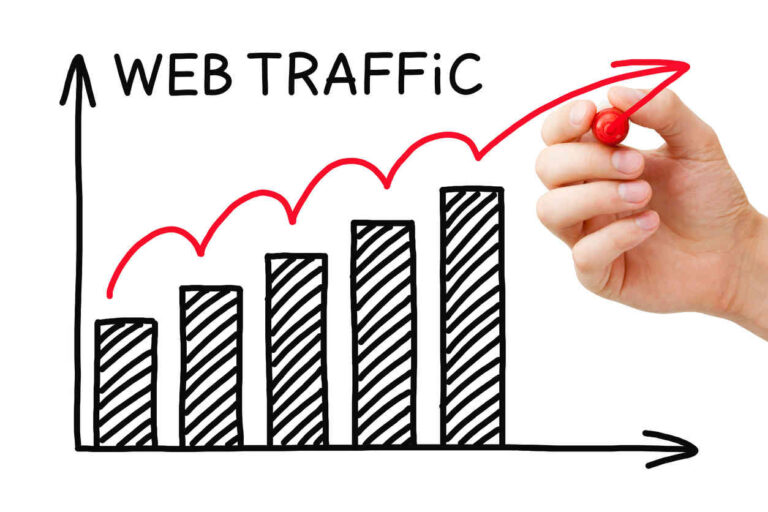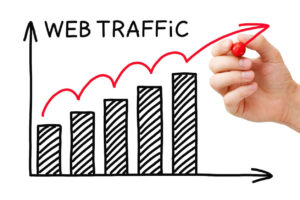 There are other ways to customize the website for conversion, including using call for action buttons.
These are the few steps that will captivate the right traffic on your website
1. Create A Google My Business Listing For Free.
Did you know that a fully integrated Google My Business list receives 7x the number of clicks as one that is incomplete? Remember to link your listing to your website; this is a wonderful method to increase traffic to your site.
Keep in mind, though, that Google is growing increasingly intelligent as a result of its tests. If your listing has all of the information a potential client requires to make a decision, they can avoid visiting your website and instead contact or visit your business directly – which is much better than visiting your website!
2. Complete On-Page Seo
You can utilize a variety of SEO methods on each of your online sites to improve your search engine ranking and attract more visitors. It entails producing high-quality content that your users are looking for as well as developing concise Meta descriptions for your websites. The Meta description appears at the bottom of the page with your search results.
3. Find Your Way into Online Directories
Including your website in free online databases and review websites is another technique to boost its visibility. Your profile will have a link to your page on most of these platforms, so regular updating of these listings and favorable reviews will likely result in increased website traffic. Other directories, such as Yelp, also have obvious domain authority on Go.
4. Use Social Media to Disseminate Your Work
Social networking is one of the most widely used free marketing platforms, and it may help drive traffic to your website. Use Facebook, Instagram, and LinkedIn to promote blog posts and other useful sites on your website. If you share material on social media, you can turn your followers into website visitors and traffic from their networks. It is completely free to make anything beneficial.
5. Work with Landing Pages
Landing pages are another free way to drive visitors to your website. These are sites dedicated to your special offers, such as redeeming a coupon code, downloading a free guide, or starting a free trial. These give people the information they need to take action and alter their lives, and they focus on a single call to action, making it more likely to happen. Because landing pages are so important,
6. Get Email Marketing Started
Sending regular emails to your clients and encouraging email purchases is a great method to stay in touch with them while also attracting people to your website. Provide useful information and connections to relevant sections on your website, such as blog articles and landing pages, where they can learn more about certain promotions. Just make sure you're not spamming your subscribers.
7 . Guest Blog
Having an industry influencer write a blog post for your platform or converting an interview with them into a blog post will help drive traffic via organic search as well as the influencer selling the article to their audience (see the segment on backlinks above). This can also help you diversify your material and demonstrate to your viewers that you're engaged in your subject.
8. Participate In Online Conversations
Participating in key online communities and blogs for your organization and culture is free, and it helps you gain more attention. Participate in debates about your business by posting on forums and social media, answering questions made by others, and participating in forums and social media posts about your business. The more you connect with your pals, the more recognition and profile visits you'll receive.
About Us
We, e-Definers Technology (Edtech) are a dedicated ecommerce website development company in Delhi, India. We are specialists in providing designing and development solutions to the various industrial sectors. We have a young enthusiastic team of experts who delivers the utmost level of work.
Visit us for Ecommerce SEO Services in Delhi.