Developing an effective digital strategy is a real challenge for companies. Not only does the company have to rethink its overall strategy by integrating these new codes, but it must also learn to master the digital tools that accompany it. So how to succeed in your digital strategy by putting all the chances on your side?
Digital technology is omnipresent in our daily lives. It is found in medicine (robotic surgery, artificial limbs), transport (e-tickets), the automobile (unmanned car) as much as the building industry (touch tablets on construction sites, 3D printing)… Even restaurants and hotels are impacted, even conditioned, by digital via evaluation and online booking platforms; comparators; consumer reviews, and social media conversations.
No one is escaping a future where people and things are interconnected anytime, anywhere, with any device.
Before moving on to the steps to a successful digital strategy, let's start by defining the term "Digital Strategy" and "Why is it essential for the company?".
Definition Of The Digital Strategy
The digital strategy is not a separate element. The digital marketing strategy is an integral part of the general strategy of the company and designates the objectives, goals, visions, organization, and governance relating to digital technologies, which are supposed to maximize the benefit of the company.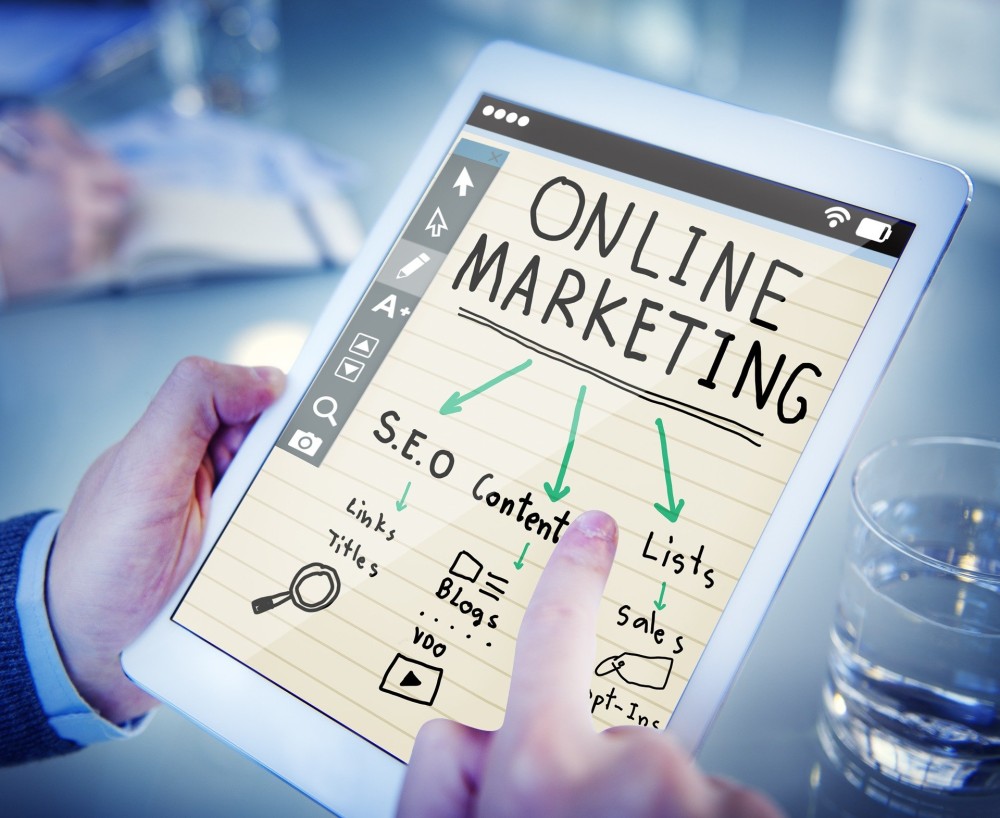 To achieve its objectives, the digital strategy uses all the means put in place by the company on the new digital communication media (web, email, mobile, social networks, etc.)
It calls, for its definition as for its implementation, to very varied skills within the company: marketing, sales, communication, IT, human resources, without forgetting the direction (strategy obliges).
It evolves according to the environment and is integrated into the overall strategy of the company.
In other words, more reductive Digital Marketing or Digital Strategy = Web Marketing + Social Media Marketing.
Why Is It Essential For The Company?
Nearly half of the  7 billion inhabitants of the planet today use the web for personal reasons (search for products and services, requests for advice, online purchases, reservations for our leisure activities, etc.) and/or professional aspects. With the tremendous development of the web and mobile telephony,  marketing has set itself the goal of conquering its customers.
To ignore digital today would be to ignore one of the greatest paradigms of our time. To escape would risk excluding oneself from society. So how could a commercial enterprise, which lives thanks to the interest that others have for it, be able to avoid it indefinitely?
Anyway, if the company does not quickly adopt a digital marketing strategy worthy of the name, its competitors will do it in its place, which will end up costing it much more.
Conversely, digital is a source of opportunities for the company. It has never been easier to learn about a new product, to precisely measure performance, to develop customer relations. Additionally, digital marketing vastly outperforms other forms of marketing when it comes to targeting buyers for a higher ROI.
Nowadays, having a digital strategy is no longer a luxury, but becomes a necessity. Here are the steps to a successful digital strategy in 2022:
Integrate The Digital Marketing Strategy Into The Overall Business Strategy
As we saw in the definition, the digital marketing strategy is not the sum of the actions carried out on the internet. The digital strategy must be integrated into the overall strategy of the company.
The main pitfall for the company to avoid is to define a digital marketing strategy uncorrelated from its overall strategy. One way to approach it is to assess the overall potential of the Internet on the business model of the company and the type of management of the leaders to define the right levels of objectives, leadership, and organization-specific to the different cases. Only then can it be translated into action plans.
Define Your Digital Objectives Following The Company's Strategy
The first thing to do before defining your digital marketing strategy is to decide what your goals are. What do we want to do with our brand? Where do we want to go? What is our short and medium-term vision?
Are these main objectives:
expansion (extend internationally, sell products directly online),
notoriety and visibility (to make known the company, it is brand), or
sales growth (being closer to consumers, building their loyalty).
Depending on the objectives set, the company will be able to choose the means to be implemented both internally (businesses) and externally (media, advertisers, distributors, etc.).
It is essential to define objectives in line with those of the company. As a reminder, the objectives should systematically be SMART and take into account the economic model of the company.
Simple/Specific
Measurable
Ambitious/Achievable/Accepted
Realistic
Temporal
Audit The Existing And The Competition
Once the objectives have been defined, it is important to take stock of the company's situation: what are its strengths and weaknesses, and its dysfunctions.  Is it visible on the web, is its site well referenced? What distribution and communication channels does it use? Does it have a digital and social media strategy? How does it use digital in its customer relationship management,…? What tools are already in place? Has it implemented a content strategy, an editorial plan? Has it set up collaborative tools to work better internally?
This inventory will make it possible to identify its strong points as well as its weak points concerning the objectives set.
This analysis should not be limited to the company, on the contrary, it should be extended to its competitors. The same questions must be asked of competing companies to adjust their positioning and find its added value.
Depending on the elements collected, the company will be able to choose its target positioning and adapt or design its digital marketing strategy accordingly. For example, an expert position will not be treated in the same way as a generalist position.
Identify Targets And Channels To Reach Them
Properly identifying your targets is essential to adapt your digital strategy. Impossible to communicate and therefore to sell if the company does not know the habits of its target audience.
To achieve this, she will have to answer a series of questions such as: What subjects is she interested in, what media does she communicate on, how does she use her mobile, what information does she seek? her to get? Does it have an e-commerce site, is it present on social networks, which ones in particular,…?
By answering these questions, the company will be able to shape its digital marketing strategy and adapt each of its components to the preferences of its target: editorial line, graphic charter, advertising media, etc.
Develop Your Inbound Marketing
The goal of "Inbound Marketing" or "Sales Tunnel" is to generate more sales for your business and increase your turnover. From a more pragmatic point of view, we can say that the goal of inbound marketing is to transform a large number of anonymous visitors to your site into known visitors with whom you can develop a deeper relationship.
In this way, the consumer will perceive you as an expert in your field and at the time of purchase, he will feel much more confident. Sales funnels have 5 successive phases: attract, activate, convert, retain and engage. During each phase, the company must implement the most appropriate solution to facilitate the passage of its target to the next step.
These tunnels allow the company to concretely organize its digital action and structure its strategy to optimize all the results.
Design A Real Content Strategy With An Editorial Plan
Content marketing is one of the main components of digital marketing. Content marketing is a marketing technique that consists of producing and distributing useful, relevant content adapted to the needs of a specific target to solve its problem.
It, therefore, requires specific treatment with the implementation of a strategy in its own right: definition of an editorial line and calendar, choice of a semantic field, selection of distribution channels, etc.
you will need various internal or external resources to apply your marketing plan. You can also hire a digital marketing company that helps to manage your campaigns with the best digital techniques to improve your brand's reputation and successfully grow your business.
More and more companies are getting into content marketing, but not always with the professionalism needed to achieve real long-term results.
Complete With A Mobile Strategy
Mobile usage is growing exponentially. Currently, more than 80% of Internet users connect via their mobile phones to get information but also to buy products. Mobile must therefore be part of the company's communication and marketing strategy. Several strategies such as "mobile-to-store" or even "m-commerce" make it possible to take advantage of this new channel.
Determine The Resources, Funding, And Tools Needed
Once the sales funnels have been set up, it is easier for the company to assess its needs both in terms of skills and financial resources.
At this stage, the company is also able to choose the tools needed to execute its strategy. The tools are to be chosen with care because it contributes to the overall success of its strategy.
Automate Everything That Can Be
Putting sales tunnels into practice involves carrying out countless operations (publishing content, sending emails, sharing with users, etc.) that are often repetitive and very boring. It is therefore vital for the company to automate them as much as possible. By automation, it is not a question of completely eliminating human contact in the sales process but of better communicating with each of the customers.
Technology helps reduce manual effort, and automating your digital device will save you a ton of hours and vastly improve lead-to-customer conversions.
Many tools already offer to automate multiple tasks, they are grouped under the term "marketing automation". Their implementation requires a certain investment but the return is generally not long in coming.
Continuously Measure To Improve
Unlike communication on "classic" media, the Web is distinguished by its speed and measurability.
Whatever the nature of your professional activity, when you invest in a project, it is essential that you can measure its return on investment (ROI) and take the necessary corrective actions.
Did you enjoy it? then share!